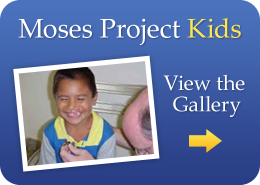 Welcome
In the Old Testament, in the book of Exodus, chapter 2, we read where a little boy was placed in a basket and set to float in the Nile River amongst the reeds. God provided his sister to keep an eye on him because he was helpless. He also provided Pharaoh's daughter, who felt compassion for him, also realizing that he was helpless. By God's providence, Moses was cared for by his own mother until he grew older. Our Moses was not found in a basket, but we realize that when God brought us together, it was for a purpose. Our Moses wasn't found in the Nile River, but he was found close to a river, the Amazon River. So, we have our "Moses basket" floating under tropical palm trees as a reminder that every day in life, someone is floating along life's river, needing a helping hand.
In Ephesians 2:10, we understand that it is out of obedience that we are able to extend that "helping hand." "For we are God's workmanship, created in Christ Jesus to do good works, which God prepared in advance for us to do." As you read this web site, consider how God wants you to be used – perhaps as a Miriam or a Pharaoh's daughter in the life of some "Moses."
This web site is to thank those who have helped us in "The Moses Project," to give you an on-going up-date on how the kids are doing, and to encourage you in the Lord.
God bless you,
John Mark Bellington