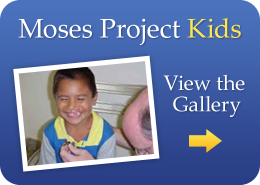 The Kids
After Moses was brought to New York for surgery and treated successfully, the Lord led us to another young man named Marcos.  To read Marcos' story, please click here: Marcos. 
About a year later, we found Elias in the Janelle Doyle Baptist Children's Home where he and his siblings were staying temporarily.  He had burns over most of his body.  To read his story, click here:  Elias. 
Next, we found a precious young lady, named Rachel, with spina bifida.  She needed surgery on a tumor on her back.  To read Rachel's story, please click here:  Rachel. 
Mayana had congenital heart trouble and had already had one surgery in South Brazil when we found her.  The doctors told her parents that she needed another surgery in order to live past around 10 years of age.  To read Mayana's story, click here:  Mayana. 
Katiane has come to Florida twice and had two surgeries to have her cleft lip and cleft palate repaired.  Please read Katiane's story here:  Katiane. 
Fabiano and Felipe are both from the state of Acre in Brazil and were coming for the same type of surgeries.  The doctor in Springfield, Missouri agreed to treat both of them at the same time.  It was discovered that Felipe needed heart surgery before he could have his palate and lip surgery.  To read about Fabiano and Felipe, click here:  Fabiano and Felipe. 
Felipe returned in March of 2002 to finally receive surgery on his palate and lip.  To read about his second trip to the States:  click here:   Felipe.