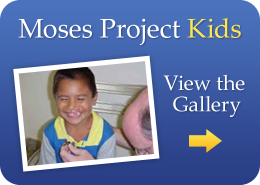 The Kids - Fabiano and Felipe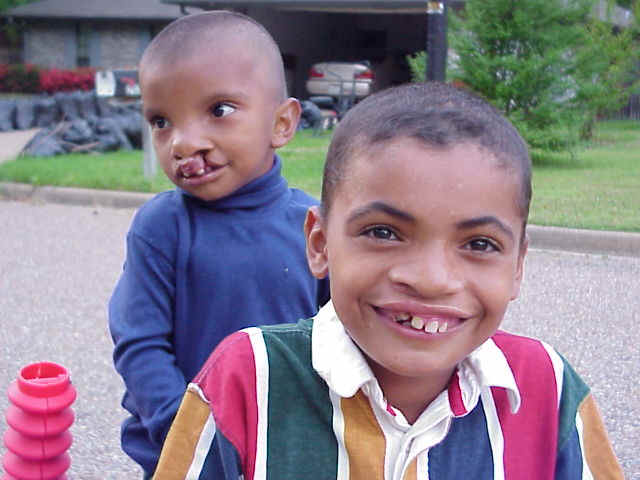 Felipe and Fabiano arrived in Texas with their mothers Estelita and Betania,  and a pastor from their area in Brazil on April 8, 2001.  They were able to visit many of the people who have generously helped The Moses Project in the East Texas area before traveling to Springfield, MO to begin doctor appointments and have surgery. 
Upon in arrival in Springfiled, the boys began their doctor's visits and also had some dental work done.  They settled into the Ronald McDonald House and began preparing to have surgery.  When we received the schedule for surgery, we had one surprise.
Felipe's surgery on his lip and palate were delayed, due to the discovery that he had a problem with his heart.  The doctors in Springfield wanted us to consult a pediatric cardiologist.  Within just two days of this surprising news, the Lord opened a door for Felipe to see a cardiologist in Knoxville, TN.  He and his mother stayed in 
the home of Alan and Yaci Giles during their time there, and the surgery was performed on May 8th by Dr. Mack of University of Tennessee Medical Center in Knoxville.  We are so grateful to the Lord for allowing the physicians to find the hole in Felipe's heart while he was still young and able to have it repaired, and for the miraculous way He opened the doors when we didn't know which way to turn.
Dr. Meystrik of Springfield, MO performed surgery to close the cleft palate for Fabiano on May 2nd.  It went very well, and he recovered quickly. 
The two boys, thier mothers, and our friend, Pastor Estevão, returned to their homes in Acre, Brazil on May 24, 2001.  Felipe will return to Springfield next year to have work done on his lip and palate.  We thank the Lord for these two families and the help that they received.  Many individuals and organizations worked together to see this accomplished.  The Moses Project wants to thank each and everyone.
God bless you!